Mark Demicoli
15 November 2009 06:30:19 AM
UPDATE: 4 New Icons Added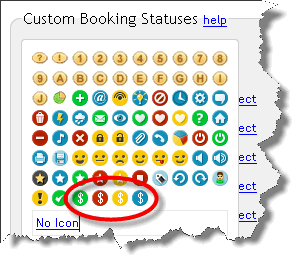 Thanks
Steve
for the contribution.
---
You asked for it! ClickBook now allows you to create custom statuses with icons, and mark appointments directly from the main view by clicking on the status..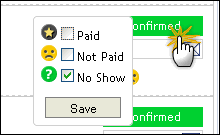 By default there are three statuses - Paid, Not Paid and No Show. You can select as many as you like for each booking. These statuses do not affect the main status, they are for your record only.
To add or change statuses, visit your Settings tab and locate the Custom Statuses section.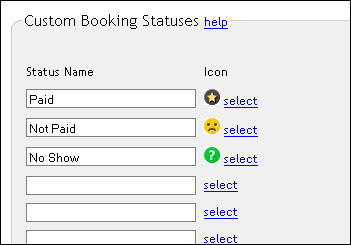 Also included in this update, the Appointment report now includes two new columns for each appointment: Location and Custom Statuses.